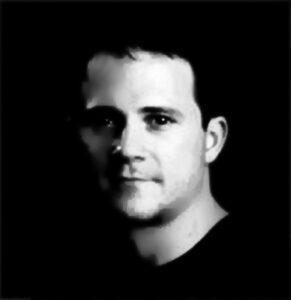 Rees Bowen has been working as an artist for decades. His studies at the Architectural Association School of Architecture in London, England  were the proving grounds for the process of creative experimentation. His studies in London expanded his design horizons by allowing his concepts to become the guiding force throughout the design process. This incor-porated his ideas of the creation of form in space, through the use of appropriate artistic/industrial aesthetics, using various materials. His work, both in Architecture and Art, reveals the idea of creating objects within a space which have a distinct influ-ence over an individual's experience of that space. Creating and evoking feelings through the dynamics of glass to inhibit feelings within a particular space created the original inception of the Spiralglass, LOOKimagine, Firehouse Gallery, and Restate Consulting. These ideas remain the primary goal for his creations.
Rees graduated with honors from Texas Tech University, obtaining a Bachelor of Architecture Design Specialization Degree. Additionally, he achieved specialized Minors in Sculpture and Photography. His influences include mentors Peter Thomas, Peter Sabara, and Nigel Coates; while at the Architectural Association in London; Bill Bagley, a noted and respected three dimensional sculptor; and Erhard Schutz. His theories and ideas were further enhanced by the Situationalist's Interna-tional movement in Europe.
Rees has been involved in Spiralglass, Inc. for over 14 years. In the past, he was involved with Hickory Street Hot Glass, Inc. and Texas Hot Glass, L.L.C. He recently formed Firehaus Studio, Inc., at Exposition Park in Dallas, Texas. This art gallery is focused on fire related arts. Additionally, he is working on the formation of the Evolve Gallery and The Southern States Glass Art Cooperative. Rees has been involved as a designer and consultant with large scale corporate commissions, private corn-missions, and light fixture design. Some of his past clientele include Publicis Blum, Delinea, Neiman Marcus, Precept Builders, J.P. Morgan Chase Bank, Celebrity Bakery, Dallas County Community College, Zales Corporation, the Nasher Sculpture Center, Fulbright and Jaworski (law firm), and Stephan Pyle Restaurant. Spiralglass is currently designing and producing work for a Casino in Louisiana, various prototypical design concepts for Neiman Marcus, and is featured at shows in local and national art galleries.